Skimbash Contest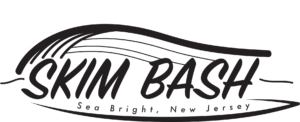 2023 EVENT DATE: To be announced
Mandatory Riders Meeting: 8:00 a.m.
Rider Check-in: 8:30 a.m.
Competition begins: 9:00 a.m. sharp
Riders must be prepared to spend the entire day at the beach.
DEADLINE TO REGISTER: September 8, (that's in-hand by midnight). Late entries will be accepted along with a $10 late fee until NOON Sept 9. ***
BEACH ENTRIES ON THE DAY OF THE EVENT WILL NOT BE ACCEPTED.
Location: Sea Bright Municipal Beach, NJ